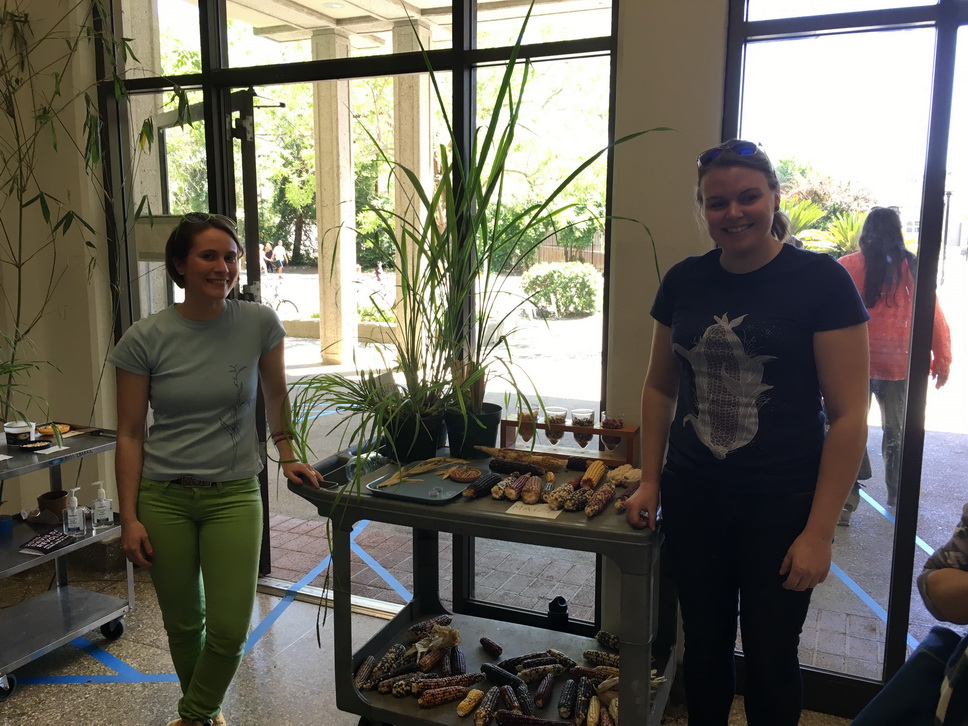 Center for Population Biology Student Affiliate Funding
Achievement Rewards for College Scientists Awards (ARCS) Scholarships: 
The ARCS Foundation scholarship fund provides either one quarter of registration and partial stipend support or support for research related expenses. The call for nominees is sent by the Office of Graduate Studies in either late Winter or Spring quarter. Eligible graduate programs across campus nominate students for review by the ARCS Foundation. ARCS Scholars should expect to interact with members of  the ARCS Foundation and to attend the annual ARCS Scholars Luncheon.  All CPB Affiliates who are U.S. citizens are eligible.

Center for Population Biology Research and Travel Awards
CPB Student Affiliates are invited to apply during the annual call for CPB research and travel awards. In order to assist the greatest number of students, Affiliate awards shall not exceed $2,000 combined. The call for proposals is sent in Winter quarter.
Participation in CPB activities has always been a prerequisite for receiving CPB research and travel support. However, in response to student and faculty input, we are now placing greater emphasis on CPB participation as a criterion for funding. Participation includes, but is not limited to, attending the Tuesday CPB Seminar Series, enrollment in no less than one Monte Carlo seminar per academic year, planning and execution of CPB Student Workshops, presenting a CPB seminar, and any other collaborative and outreach activities that demonstrate a strong commitment to CPB.
CPB Research Awards: 
These awards will typically not exceed $1,200, and will be based on your research proposal and budget. In the proposal, affiliates will describe research methodology, proposed timetable, and the process by which interpretation of the data will be made. (If applicable, make sure the research proposal reflects the pertinence of your work to the goals of the Hardman or Pengelley awards.) Priority for research awards will be given to those in years 1-5. In extraordinary circumstances, which must be explained in the proposal, students in years 6 and beyond will be considered.
 
CPB Travel Awards:
These awards will typically be less than $1,000 and used to support travel to workshops, meetings and other collaborations. An abstract is required in addition to the conference announcement. You must also include a paragraph explaining how attending the workshop will enhance your career.  A break down of your travel budget is requested.  These funds can not be rolled over from year to year. These funds will cover lodging, registration and per diem. Priority for travel to meetings will be given for presentation of research that could not be funded directly by your major professor/research program (i.e. independent research).  Only two (2) travel awards may be awarded during your CPB career.
 
Daphne and Ted Pengelley Award: 
In support of graduate student research and training activities in evolutionary biology. Awards range from $500 - $1,000.

Hardman Foundation Award:
In support of graduate student research on California native plants or on invasive plant species that threaten native plants in California habitats. Awarded annually: $1,000.