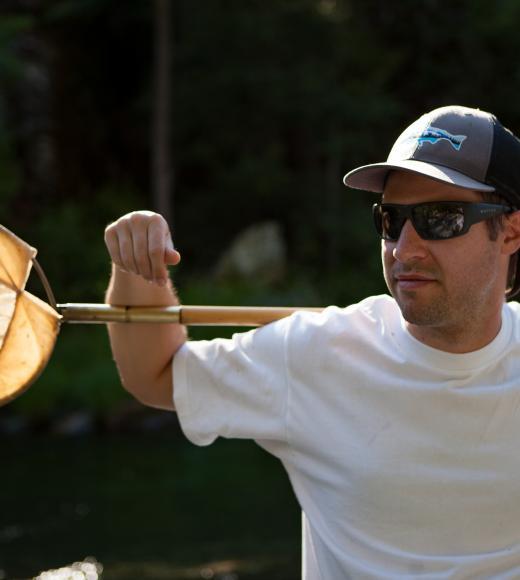 Unit

Department of Animal Science, College of Agricultural and Environmental Sciences
Bio
Research Interests
Conservation Genetics
Grad Group Affiliations
Animal Biology
Ecology
Integrative Genetics and Genomics
Degrees
2006 B.S. Biology University of Oregon
2011 Ph.D. Biology University of Oregon
Publications
Selected Publications:
Prince DJ, O'Rourke SM, Thompson TQ, Ali OA, Lyman HS, Saglam IK, Hotaling TJ, Spidle AP, Miller MR. (2017) The evolutionary basis of premature migration in Pacific salmon highlights the utility of genomics for informing conservation. Science Advances. 3(8):e1603198.
Saglam IK, Baumsteiger J, Smith MJ, Linares-Casenave J, Nichols AL, O'Rourke SM, Miller MR. (2016) Phylogenetics support an ancient common origin of two scientific icons: Devils Hole and Devils Hole pupfish. Molecular Ecology. 25(16):3962–3973.
Ali OA, O'Rourke SM, Amish SJ, Meek MH, Luikart G, Jeffres C, Miller MR. (2016) RAD Capture (Rapture): Flexible and efficient sequence-based genotyping. Genetics. 202(2):389-400.
Miller MR, Brunelli JP, Wheeler PA, Liu S, Rexroad CE 3rd, Palti Y, Doe CQ, Thorgaard GH. (2012) A conserved haplotype controls parallel adaptation in geographically distant salmonid populations. Molecular Ecology. 21(2):237–249.
Miller MR, Dunham JP, Amores A, Cresko WA, Johnson EA. (2007) Rapid and cost-effective polymorphism identification and genotyping using restriction site associated DNA (RAD) markers. Genome Research. 17(2):240-248.